These are difficult times. Too many people are dying and many more hurting. In the face of the deaths of George Floyd and Breonna Taylor, just to name two, and over 100,000 from Covid-19, we would typically raise our voices in song to bring voice to the voiceless, healing to the hurting, insight to the questioning and hope to all. But the nature of the pandemic is that it prevents us from carrying out our mission and our passion.
Instead, we offer these words by Holly Near, in an anthem that stemmed from the death of Harvey Milk and resonates still today:
We are a gentle, angry people
and we are singing, singing for our lives
We are a justice-seeking people
and we are singing, singing for our lives
We are young and old together
and we are singing, singing for our lives
We are a land of many colors
and we are singing, singing for our lives
We are gay and straight together
and we are singing, singing for our lives
We are a gentle, loving people
and we are singing, singing for our lives
~Holly Near
If you haven't heard about or read the Birmingham Pledge, please join us in doing so. You can learn more about it here:
CORONAVIRUS / COVID-19 UPDATE
Steel City Mens' Chorus has cancelled our next performance, The Big Gay Sing, scheduled for May 15 & 16. Please read our statement below.
Please follow us on Facebook, Twitter, and Instagram, and check back here for updates.
Without doubt, you've received a lot of emails, texts, and posts from a wide range of organizations and businesses about the COVID-19 pandemic and its impact on our daily lives. COVID-19's pace of infection continues to accelerate and despite our collective yearning to get "back to normal," it's going to take more time. Most medical experts believe it will be several months, at least.
With this in mind, we've made the decision to cancel our spring concert, scheduled for mid-May. It wasn't a hard decision to make: your welfare matters most. We're blessed to have passionate subscribers and patrons. If we decided to go forward with the concert, we suspect many of you would seek to attend…come heck or high water, and that's not in our collective best interest.
If you're a season subscriber, we'll be in touch soon to discuss options concerning your reservation.
As of today, we're keeping our major fundraiser, #NoFilter, on the calendar for June 20th. We'll reassess whether to move forward with this date in early to mid-May.
Music is a beautiful and effective way to weather difficult and uncertain times, so keep a song in your heart every day. We'll get through this and when we do, we'll find a way to celebrate together.
Wash your hands, use sanitizer, and stay safe!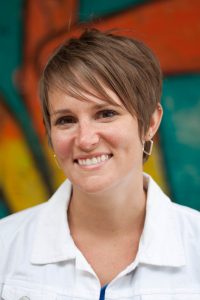 Steel City Men's Chorus is thrilled to announce the selection of Dr. Elizabeth Fisher as its new artistic director, effective 1 Jan 2020. Dr. Fisher served as guest director for our holiday concert and so won over the chorus that the board made her temporary duties permanent. Dr. Fisher moved to Birmingham in 2018 from Minnesota, where she was Assistant Professor and Associate Director of Choral Activities at the University of Minnesota, Duluth. Currently, she is an adjunct professor at both Samford University and the University of Alabama at Birmingham. Please welcome Dr. Fisher to our family.
YOUR SUPPORT MAKES OUR MISSION POSSIBLE
Help us create community, educate, and give voice to LGBTQ issues through music and service.
Season 7 is made possible by generous support from: