Tickets available at the door
7:00 PM doors open; 8:00 PM show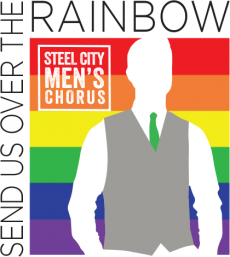 Your Support Makes Us Unbreakable
Unbreakable is our most ambitious – and most expensive – undertaking ever. Imagine three amazing guest artists, a 10-piece orchestra and Alabama's only gay chorus presenting a brand new musical from Broadway's Andrew Lippa embracing 120 years of LGBTQ progress in the prestigious Dorothy Jemison Day Theater at ASFA. It's going to be fab-u-lous! And you can associate your name or your brand with this amazing work for as little as $100.
Playbill Ads $135-$200

Get your message in front of people who want to give back
Multi-show discounts available
Song Sponsorships $100

Honor or memorialize the important people in your life
Support music and licensing fees
Guest Artist Sponsorships $500

Help bring Alabama's finest performers to our stage
Show/Event Sponsors $2000 

Associate your brand with advocacy through the arts
Your logo on show marketing materials and social media
Full page playbill advertising
Our best show tickets included
YOUR SUPPORT MAKES OUR MISSION POSSIBLE
Help us create community, educate, and give voice to LGBTQ issues through music and service.
December 1, 2018
The Lyric Theatre
7:30 pm
February 3, 2019
Birmingham Museum of Art
2:30 pm
April 27, 2019
DJD Theatre @ ASFA
7:30 pm
Many thanks to the people and businesses that make Steel City Men's Chorus possible.