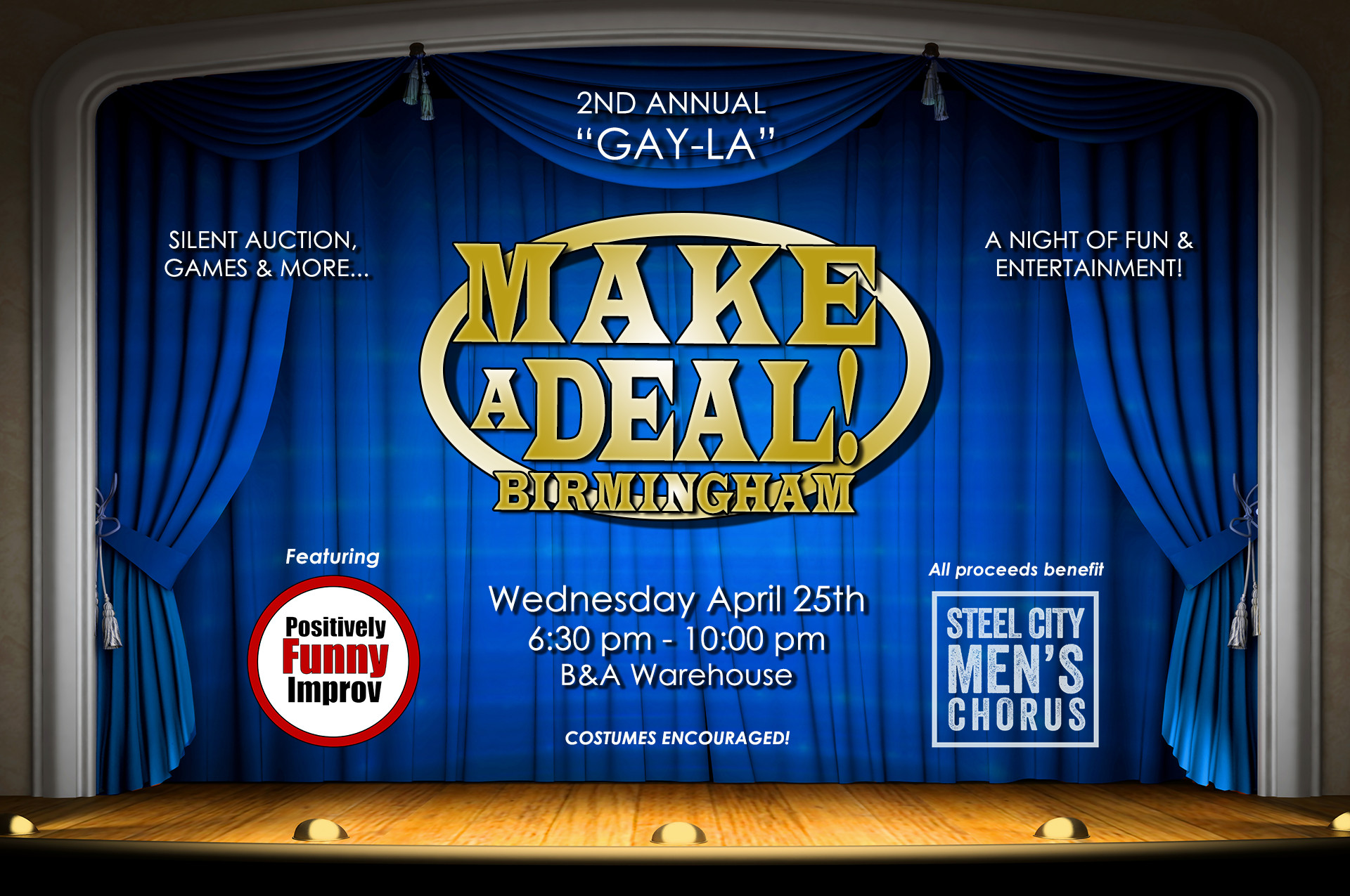 Please join Steel City Men's Chorus for our 2nd annual Spring "Gay-la."
A night of fun games, incredible prizes, and fabulous hosts!
April 25, 2018 at B&A Warehouse
1531 1st Avenue South
Cocktails at 6:30 pm | Show begins at 7:30 pm
A parking shuttle will be available 
Events of the evening will include:
A cocktail hour with numerous games, including a wine pull and balloon pop for fabulous prizes!

Delicious food in B&A's unique Bottle Room.
An art auction where you'll have the chance to bid on a wide selection of pieces from all over the world.
A full game show hosted by Birmingham's Positively Funny Improv where you get to be part of the live studio audience — and potentially a contestant. Will you take home the grand prize, or get zonked? It's all up to you!
Contestant costumes are encouraged. Show off your style as a character, an appliance or a piece of furniture, a bowl of bananas or a bunch of grapes.
All proceeds to benefit Steel City Men's Chorus.
We hope you'll join us!
A table for 10 with 10 drink tickets included.
A half table (for 5) with 5 drink tickets.
Table seating and a drink ticket.
General admission with a drink ticket.